I just love these interesting studies scientists conduct...
A British study has found that the level of hunger a man is feeling can influence his taste in women.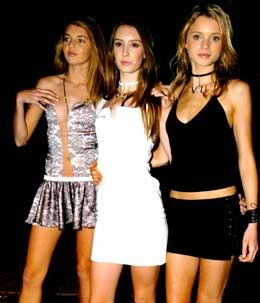 I find this both unsurprising and so damn funny at the same time.
Researchers interviewed 61 male college students as they either entered or exited the cafeteria. The guys were then asked to rate their level of hunger from one to seven, and of course, 30 of them were hungry (duh - they're on their way to eat) and the remaining 31 had just eaten and were full. Then they were asked to look at pictures of 50 ladies and score the attractiveness of the women of varying body types dressed in leotards.
The hungry men overwhelmingly rated the "larger" women as more attractive than the men who weren't hungry.
So what's the explanation?
"Your cognitive state, your drives and your interests are dependent on your underlying physiology, your blood sugar levels and your hormone levels and these depend upon hunger," co-researcher Dr Martin Tovée, from Newcastle University replied.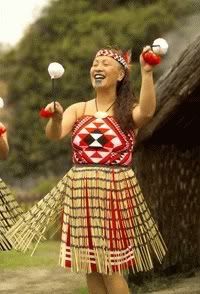 The study also looks at societial and cultural influences on what is deemed the ideal body. In parts of the world where food is tougher to find, such as the South Pacific, women with a larger body type is deemed the ideal. In the Western world where food is just around the corner and readily available, a thinner body is preferred.
This actually makes sense, since the drive is to create healthy offspring. Survival rules. And a place where food is scarce, it makes sense men would be attracted to a woman that is heavier.
But there are a few issues I have with this study, which is being published in the The British Journal of Psychology:
* They only interviewed 61 guys? Come on, get a larger sample. Geez.
* And the

control group

? Couldn't they find guys that were maybe just a tiny bit hungry
instead of ravenous?
* What about the cannibalism factor? What if these guys were so damn hungry, they wanted to actually eat the plump women? I think Freud would have something to say about that.
I also think it would be fascinating to do a comparative study of early man versus modern man. Perhaps early man found "big-boneded" women more attractive because it signaled to them the chubby lady knew where some food was stashed. Men are known opportunists.
And when it comes to modern man, not much has changed. When a guy is hungry, being attracted to a larger lady makes perfect sense. Either she can cook, or she's got some Doritos at her place.
Are you gonna take me home tonight?

Ah, down beside that red firelight;

Are you gonna let it all hang out?

Fat bottomed girls
,

You make the rockin' world go round.
Freddy Mercury
must've been not only temporarily heterosexual at the time he wrote that song, but also incredibly hungry.