The Apocalypse
is such a great selling gimmick. Remember all those movies that came out around the new Millenium such as
Deep Impact
,
End of Days
, and
Armageddon
.
The Left Behind Series
has been a worldwide best seller, describing the
Second Coming of Chris
t and all that good stuff.
But many times in life, truth is stranger than fiction.
We have yet another doomsday cult proclaiming that the end of the world is near.
VERY
near, in fact.
The House of Yahweh
has sent a press release out to the media declaring nuclear war will begin on September 12, 2006.
Believers of
The House of Yahweh
, a Christian sect based out of Abeline, Texas, quote a specific passage in Holy Bible, Isaiah 24 v 1-6:
"Behold, Yahweh makes the earth empty, makes it waste, turns it upside down, and scatters its inhabitants. The earth will be utterly emptied and utterly laid waste; for Yahweh has spoken this word.
Therefore the curse has devoured the earth, and those who dwell therein are found guilty. Therefore the inhabitants of the earth are burned, and few men left."


Wow. Sounds scary.
According to Yisrayl Hawkins, the founder of The House of
Yahweh, the unrest in the Middle East will become a full-blown nuclear war on September 12th of this year. Hawkins points to several other Biblical verses, particularly in the Book of Revelations, that makes it very clear how the world will end.
And of course the only people left standing will be members of The House of Yahweh.
So what else does The House of Yahweh believe in?
*Satan is a female that controls the world's governments and religions.
*Catholicism and Protestanism are evil faiths, symbolized by the two horns of the beast in Revelation 13-11.
*God and Jesus are two separate beings. The Holy Trinity (Father, Son, Holy Spirit) does not exist.
*The two witnesses mentioned in Revelation 11 are actually Jacob Hawkins (the original founder, but now deceased) and Yisrayl Hawkins (current faith leader and Jacob's brother).
Wow. Sounds evem MORE scary.

Yisrayl (
at left
) has had to recently "adjust" his earlier prediction, however. Originally, he said that 80% of the world's population would be wiped out by mid-2001 via
The Tribulation
. Rain was also not to fall for 1260 days.
So much for that. I predict horseshit to fall upon The House of Yahweh.
Maybe they should change their cult's name to
The House of Wrongweh
.
So now, the "new" date for Armageddon is
September 12
...Twelve days folks. Are you ready?
You can see a video of Yisrayl Hawkins discussing his prediction
HERE
.
For fun, here is just a small sampling of failed Doomsday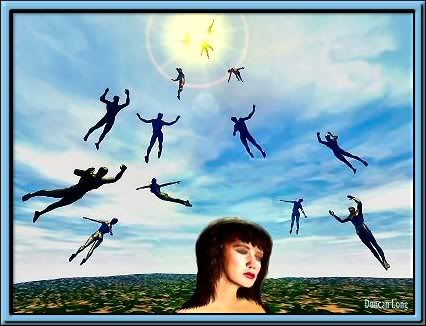 predictions the last few years:


Ted Porter of
The Five Doves
predicted
The Rapture
would come at 6:13 PM (Jeruselum time) on April 23, 2004.
Funny thing is, the dumbshit made this prediction 2 weeks prior to this date.
In 1998, Taoist prophet
Ping Wu
predicted a full-scale nuclear would happen in 2000, follwed by a rebirth in 2004. Ping has since taken a prediction-making hiatus.
Maybe he's playing Ping Pong.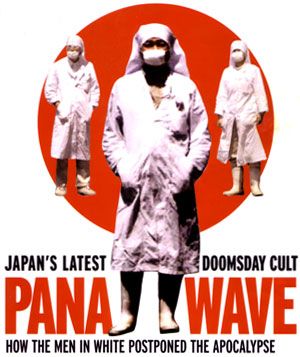 On May 15th, 2003, a Japanese cult called the
Pana Wave
claimed that some 10th planet would fly by Earth, creating massive worldwide earthquakes and other disasters. The members, all dressed in white, waited for the end to come. And after it didn't, altered their prediction to May 22nd, just a week later. And of course, that day came and went.
I think the cult went on to form an NFL-Europe team, but I might be mistaken.
Marilyn Agee
(
pictured right
), based out of California, is one of the most entertaining Doomsday prognosticators. The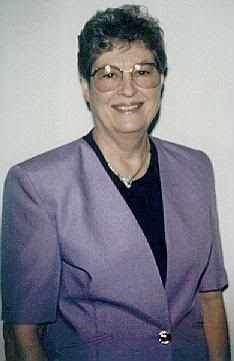 Rapture was supposed to begin on
May 31, 1998
. That didn't happen, and she tacked on another 7 days (the same as Noah's 'waiting period). And of course, nothing happened on
June 6, 1998
. This is when the hilarity ensues. Marilyn follows this all up with:
June 14, 1998
...
then
June 21, 1998
....
followed by
September 20, 1998
...
then
Pentacost of 1999
, then the Greek Orthodox Penacost of
May 30, 1999
...
then there's the astronomical Pentacost on
June 20, 1999
...
and there's
June 9th or 10th of 2000
...
and the 10 day waiting period, making the end coming on
June 20, 2000
...
using funky calendar dates and fuzzy math, her new date is
August 11, 2000
...
pissed she can't get The Rapture right, Marilyn says The Second Coming will occur on
April 5, 2011
...
so that means The Tribulation will happen on
May 20, 2007
through
September 5, 2013
or
May 28, 2009
through
September 14, 2015
.
Does this woman even know what

today's

date is
?...
back to The Rapture, she misses her prediction of May 23, 2004 and revises it with
May 27, 2004
...
OK, The Rapture will really happen on
June 14, 2005
...
No, wait...
August 15, 2005
based on the harvest season of ancient Israel...
Damnit! She meant
December 26, 2005
...
Doh! She actually meant
September 26, 2006
.
Don't you think by now all of Marilyn Agee's followers have to be wondering just why in the hell they're still around? Just don't hold your breaths.