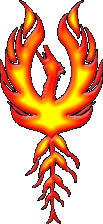 It's hard to believe I've been doing this for a year now. When I started, I was working for a company that did research scientific research for large corporations. I had always been interested in science, and writing about the humorous side of it has been a lot of fun. That job ended, but the blog continues...151 posts later. What this blog has brought me has far exceeded my wildest expectations.
I want to thank all of you for coming by - some of you are new here and many others are regulars that have been reading my little blog since the very beginning. It's been a great year, and I hope to keeping entertaining you as long as I possibly can. You all have been a witty, funny, and inspiration audience. You make it worthwhile.
Looking back, I've dug up a few of the posts that stand out to me for one reason or another, and I do hope that you'll take the time to maybe take a quick stroll back in time with me...
"When You Gotta Go On The Go."
This is post el numero uno. Not my best work, but you have to start somewhere. I'd like to tell everyone that I have matured in my old age and that my intellect has likewise, but I will always find going poop or pee to be damn funny. Poop or pee in a car is even funnier.
"The REAL Exorcism."
I did a spooky stories series from September into October. I am going to do it again this year, actually. I still get maybe 10 hits a day from various search engines on this post I did on the actual exorcism that the film is based on. Don't read this post alone in the dark!
"Thank You For Not Breeding!"
I aim to entertain, but I also love to help my readers learn
something new. With this post, I wrote about VEHMT - a group that advocated the extinction of the human race. The founder of this organization, Les Knight, actually
found this post
- read it - and then commented on it, going one-by-one and giving his rebuttal for every comment I got! Amazing.
"The Abduction of Bob"
Writing is a creative process, and it's an art. I wanted to stretch my writing, be a little more creative. I think I was burned out with this blog, and I needed a change. So I decided to do a three part series on the alien abduction of Bob. It was so much fun to write, and it got a lot of attention. This post was
featured in a local newspaper
here in St. Louis. It's also appeared in a couple forums, like
this one here
. Enjoy, and stay away from strange lights in the sky.
Finally...
"Hallelujah It's Raining Blubber!"
OK, along with low brow poop and pee
humor, I also love seeing stuff blow up. This post includes video footage of an actual crew
using dynamite to blow up a dead whale
. Needlesstosay, you can tell by my title what happens. When you watch the video, make sure to turn up the audio...I laugh to the point of tears when I hear that woman exclaim, "Here come pieces of...
my God
!" To the onlookers of this feat of engineering baffoonery, Armageddon begins with a
boom
and ends with a
blubbery splat
.
Here's to another year of scientific discovery, fun, and humor.
Cheers.
The Phoenix